[ad_1]

Prime Minister, the head of the double engine government, which got the Bharatiya Janata Party (BJP) an absolute majority in the Uttar Pradesh assembly elections. Narendra Modi The BJP has got one-sided success in Varanasi, which is the parliamentary constituency of Uttar Pradesh and Gorakhpur, the home and constituency of Chief Minister Yogi Adityanath. Samajwadi Party (SP) chief Akhilesh Yadav, who has already emerged as the main opposition in the state, has registered a historic victory by winning all the seats in his parliamentary constituency Azamgarh. PM Modi is an MP from Varanasi and SP President Azamgarh, while Yogi Adityanath, a five-time MP from Gorakhpur, contested the assembly elections for the first time from Gorakhpur after becoming the Chief Minister in 2017.
There are total eight assembly constituencies in Varanasi district, out of which five are in the Prime Minister's parliamentary constituency and three are in other constituencies. The BJP and its alliance partner Apna Dal (S) have won all the eight seats. Neel Ratan Singh Patel defeated Surendra Patel of SP by 22,531 votes from Sewapuri constituency of Varanasi. BJP's Saurabh Srivastava defeated SP's Pooja Yadav by a margin of 86,844 votes from Varanasi Cantt constituency.
Varanasi report card
In Varanasi North, Minister of State and BJP candidate Ravindra Jaiswal defeated Ashfaq of SP by a margin of 40,776 votes and from Varanasi South seat, Dr. Neelkanth Tiwari of BJP defeated Kameshwar Dixit of SP by a margin of 10,722 votes. In Pindra seat, Dr. Awadhesh Singh of BJP defeated Babulal of Bahujan Samaj Party (BSP) by a margin of 35,559 votes. In Ajra constituency of the same district, BJP's Tribhuvan Ram defeated Sunil Sonkar, contesting on Suheldev Bharatiya Samaj Party ticket, by a margin of 9,160 votes, while in Rohaniya seat, Dr Sunil Patel of Apna Dal (Sonelal) defeated BJP's alliance partner. He defeated his nearest rival Abhay Patel of the Dal (Kameravadi) by a margin of 46,472 votes. In Shivpur, Backward Classes Welfare Minister Anil Rajbhar defeated Subhaspa candidate and Omprakash Rajbhar's son Arvind Rajbhar by a margin of 27831 votes.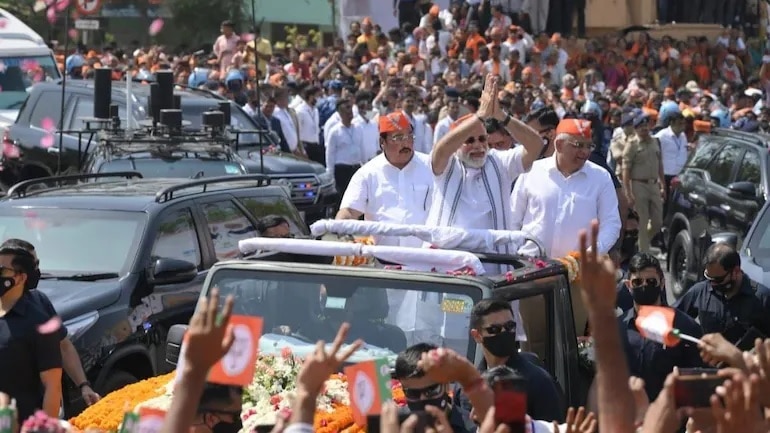 In the 2017 election, candidates of Suheldev Bharatiya Samaj Party and Apna Dal (Sonelal) won from Ajgara and Sewapuri seats respectively. Nilratan Patel, who won from Sewapuri from Apna Dal (S), was in the fray this time as a BJP candidate. Voting was held in Varanasi in the last phase on March 7. Modi did a massive roadshow there and also addressed a few rallies in Varanasi ahead of the elections.
Gorakhpur full result
There are nine assembly seats in Gorakhpur, the stronghold of Yogi Adityanath, the Mahant of the famous Gorakshapeeth. BJP has won all the seats here. Yogi defeated his nearest rival Subhavati Shukla of SP by a margin of over one lakh votes in Gorakhpur city assembly constituency. Former minister Fateh Bahadur Singh, who won the election for six consecutive terms in the Campierganj assembly constituency, retained his seat by defeating Kajal Nishad of SP by a margin of 42,656 votes. From Pipraich seat, BJP's Mahendra Pal Singh defeated SP's Amarendra Nishad by a margin of 65,375 votes.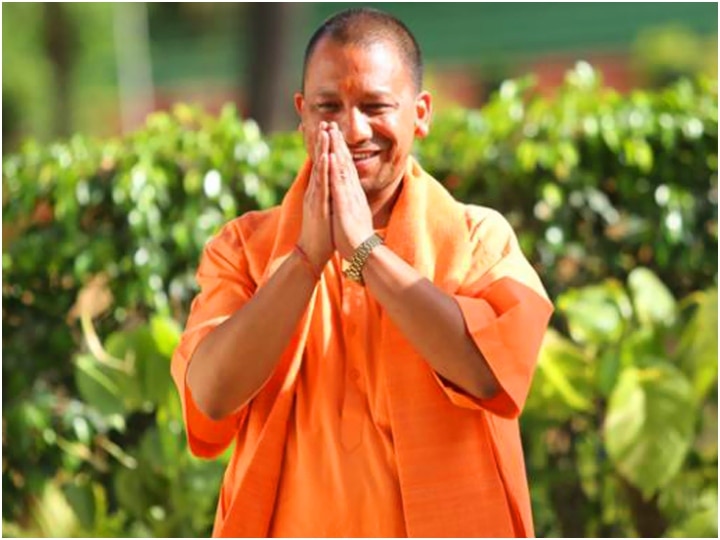 In Gorakhpur Rural seat, Vipin Singh of Bharatiya Janata Party retained his seat by defeating Vijay Bahadur Yadav of SP by a margin of 24,070 votes. In Sahjanwa assembly seat, Pradeep Shukla of BJP defeated Yashpal Singh Rawat of SP by a margin of 43,632 votes. State government minister and BJP's Shriram Chauhan defeated SP's Rupvati Beldar by a margin of 37,271 votes in Khajni assembly seat. Shravan Kumar Nishad of BJP defeated Brijesh Chandra Lal of SP by a margin of 41,358 votes from Chauri Chaura. Dr. Vimlesh Paswan of BJP defeated Dr. Sanjay Kumar of SP by a margin of 32,402 votes from Bansgaon assembly seat of the district. In Chillupar assembly seat, Rajesh Tripathi of BJP defeated Vinay Shankar of SP by a margin of 21,842 votes. In 2017, BJP had won eight out of nine seats in Gorakhpur but Vinay Shankar Tiwari of BSP won in Chillupar in 2017.
Akhilesh's parliamentary constituency result
In Yadav's parliamentary constituency Azamgarh, the Samajwadi Party has created history by winning all the 10 assembly seats in the entire district. In Azamgarh Sadar seat, SP's Durga Prasad Yadav defeated BJP's Akhilesh Kumar Mishra by a margin of 15,119 votes, in Atraulia, SP's Dr. Sangram Yadav won by a margin of 17,247 votes. In Nizamabad, Alam Badi of SP defeated Manoj Yadav of BJP by a margin of 33,578 votes. In Sagadi assembly constituency, Dr HN Patel of SP defeated Vandana Singh of BJP by a margin of 21,778 votes.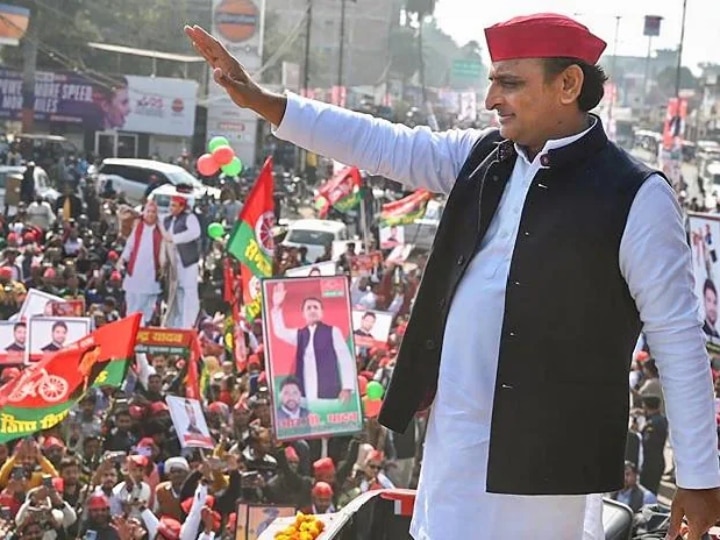 In Didarganj seat, SP's Kamalakant Rajbhar defeated BJP's Krishna Murari Vishwakarma by a margin of 13,214 votes. In Phulpur Powai constituency, Ramakant Yadav of SP defeated Ram Surat of BJP by a margin of 24,747 votes. SP's Akhilesh defeated BJP's Arvind Jaiswal by a margin of 28,465 votes in Mubarakpur assembly seat. On the other hand, in Lalganj, Saroj of SP defeated Neelam Sonkar of BJP by a margin of 14733 votes. SP's Nafees Ahmed retained his seat in Gopalpur by defeating BJP's Satyendra Rai by a margin of 24,307 votes. In Mehnagar's reserved seat, SP's Pooja defeated BJP's Manju Saroj by a margin of 13,776 votes. Prior to this, the best performance of SP was recorded in Azamgarh in 2012 when the party won nine out of 10 seats and formed the government in the state. In 2012, the party lost the Mubarakpur seat to the BSP. In 2017, the SP had won only five seats.
read this also- Punjab CM Oath Ceremony: Bhagwant Mann will take oath as the Chief Minister of Punjab on this date
read this also- Election Result 2022: Yogi Adityanath From the return of power to the wave of 'AAP' in Punjab… these things happened for the first time in the assembly elections
,

[ad_2]

Source link